Welcome to Beachwood Nursery School
Registration for the upcoming 2022-2023 school year is open and available for some classrooms; read more about open houses, tours and registration >>. To inquire about classroom availability for the upcoming school year, please call 732-244-1550 or send us a message via Contact Us. We look forward to meeting you!
---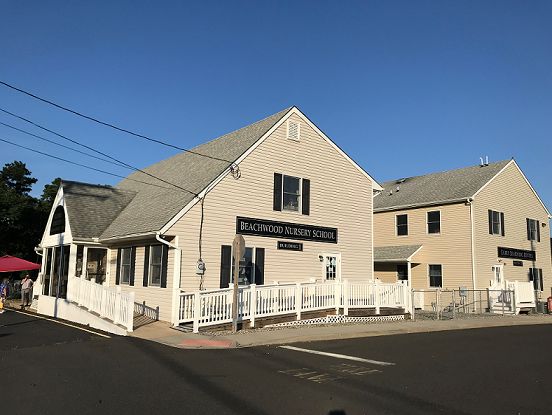 Our mission is to provide a safe, caring environment away from home where children can learn and grow in confidence and in ability in all aspects of development; physically, socially, emotionally, intellectually and creatively.
We see ourselves in partnership with parents and through our mutual sharing, we can ensure the best possible growth, development and learning for young children. Beachwood Nursery School believes parent participation is an important factor in school success.
---

We participate in the New Jersey's Child Care Subsidy Program for tuition assistance for eligible families, administered through the Ocean County's childcare resource and referral agency, The Children's Home Society (CHS of NJ). Please call or Contact Us via email for more information.

---

Safety Measures to Keep Everyone Healthy at School - COVID Update



Our staff is providing a safe, caring and nurturing classroom environment for your child that follows the COVID-19 health and safety guidelines issued by the Centers for Disease Control and the Dept. of Children and Families Office of Licensing. We are happy that families, children and staff adapted to new procedures for keeping everyone safe and to prevent and reduce the spread of COVID. Beachwood Nursery School follows the protocols and procedures established by the NJ Office of Licensing, Health Departments of the State of NJ and Ocean County, CDC and other authorities to guide and adjust masking and other health and safety policies based on changing trends in transmission. As of March 2022,
Children and Staff Only Allowed Inside
Drop off and pick up take place outside by the playground with drive up area near Building 1, where one of your child's classroom teachers or an assistant will meet you. (For selected classrooms, drop off may take place at selected classroom doors after temperature checks and health screening have been conducted by Building 1.) This reduces the exposure of the children and teachers. At the beginning of a session, we will send you pictures via the Remind App once your child has come inside and settled. We want to reassure you that your child is safe, and we will work together to address any concerns that may arise. Visitors for special presentations and after-hours school tours for prospective families may take place after health screenings and social distancing is maintained.
Temperature Check and Health Screening Questionnaire Upon Arrival

Please pre-screen your child at home by taking their temperature. We will verify that no child has a fever when they arrive at BNS by screening again, along with a verbal health screening questionnaire; the same applies to staff as they arrive at school. Parents must wear masks at drop off and pick up. By providing the daily health check, temperature check, and screening questionnaire, we are doing our part to keep the spread down and not bring illness into the school.
Optional Wearing of Masks for Staff and Children (only for children over 2 years old)

As of March 2022, masking is optional for staff and children over 2 years old. We ask that you send in 2 masks each day labeled with your child's name, in case the need for asking children and staff to wear a mask arises. Your child will have a designated space in their cubby to store the masks when they are not wearing them.
Same Group of Children and Teachers Every Day
The idea is to restrict the number of people crossing paths with one another and reduce exposure to each other. We carefully assign classrooms and are keeping the teacher and child assignments consistent as much as possible.
Staggered Playground Times and Enhanced Cleaning
We are limiting the number of groups outside on the playground at one time so there are fewer people crossing paths. Playground equipment is cleaned and disinfected before each class uses the playground.
---
Associations